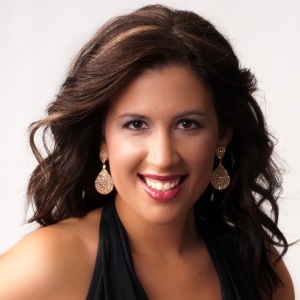 Laura Millspaugh is no stranger to the stage and thrilled to be singing with the Salisbury Swing Band.  A native of Salisbury, she spent most of her youth in the Hampton Roads area of Virginia.
According to her family and friends, Laura was singing as soon as she learned to talk.  Influenced by Barry Manilow and Billy Joel from a young age, she also began taking piano lessons at age 11.  Laura grew up singing in both church and school and even served as the accompanist for her high school choral department.  She studied Music Education at both Bluefield College in Bluefield, VA and Christopher Newport University in Newport News, VA.  While at CNU, Laura was President of her MENC Chapter, Alto Section Leader for the Chamber Singers and a member of the elite CNU Vocal Jazz Ensemble performing at the Annual Ella Fitzgerald Jazz Festival in Newport News.
An avid pageant competitor, Laura used the Miss America system to help fund her collegiate education.   Making it to the stage of the Miss Virginia Pageant 3 times, she won non-finalist talent in 2003 and was a 2004 Top Ten State Finalist giving her the opportunity to sing on live Network TV.  Laura has also emceed, performed and judged at numerous pageants in both Virginia and West Virginia.
From 2006-2007, she worked as a singer/dancer for Colonial Williamsburg during the celebration of America's 400th Anniversary of Jamestown.  Traveling on a 4-month East Coast Public Relations Tour, she performed live for thousands in Baltimore, Boston, Philadelphia and New York City.  In 2006, she performed as part of an educational special for the History Channel, "Jamestown Live," hosted by PBS' Internationally-known correspondent, Gwen Ifill.
Laura leads music at Echoing Spring Christian Church in Salisbury and released her first Southern Gospel album in the fall of 2010.  She is currently an executive assistant at Miller Financial in China Grove.  Laura and her husband, Matthew, reside in Salisbury with their precious pug, Cooper.