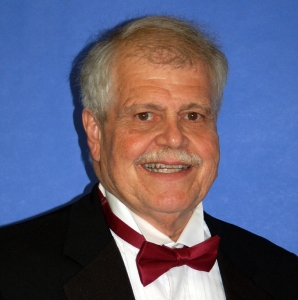 Gary Rhodes learned to play cornet in elementary school. He was taught by a retired Barnum & Bailey Circus trombone player. After the eighth grade, there were no band programs in high school, so Gary did not play at all for 30 years – until at Christmas a few years back, when Scott (his wife) gave him a yard sale cornet. This is unquestionably the greatest Christmas gift Gary has ever received.
A few years later, Gary felt confident enough to begin playing with the Catawba Community Band. He was introduced to swing when he asked to sit in with the Catawba Jazz Band to improve his reading skills, and he has played with the  different configurations of that group ever since. Gary will always feel grateful to the Catawba College band programs for giving him the opportunity to play great music of the world, and for introducing him to the great charts of swing – which was not the music of his musical heritage.
Gary's day job these last 38 years has been that of a practicing lawyer in Salisbury.