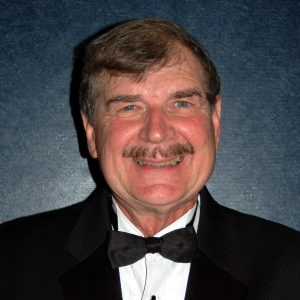 Clyde "Corky" Waugh is a native of Moravian Falls, NC. and currently resides near Lexington, NC.  He started playing the electric bass and double (upright) bass while in high school.  In 1965 he was selected to study music at the Governor's School of North Carolina.  Later, he attended Shenandoah Conservatory of Music in Winchester, Va. and received his undergraduate degree in music education from Appalachian State University.  While serving in the United States Navy, Corky worked as a professional musician and shared the stage with Nashville greats such as Gordy Tapp (Hee Haw), Ray Pillow, Dianna Trask, Peggy Little, Red Sovine and Rex Allen, Jr.
Over the years Corky has performed in many different types of musical groups including The Roanoke Va. Symphony Orchestra, The Western Piedmont Symphony Orchestra, The Western Piedmont Chamber Orchestra, The Hickory Choral Society, various Jazz ensembles, Rhythm and Blues, Beach/Shag and "Top 40″ cover bands.  Some of the artists Corky has worked with include Van Cliburn, Percy Sledge, Clifford Curry, Billy Bazemore (Band of OZ) Archie Bell and Jenifer Jones (The Cameros).
Corky currently performs as bassist for many church organizations concerning religious orchestral music,  community theater groups such as Catawba College, "The Green Room" in Newton, NC and the "Uwharrie  Players" in Albemarle, NC,  "The Hub" in Hudson, NC and "Cast Productions" in Hickory, NC.  He also works with the "Frank Love Orchestra" in Shelby, NC and the Silvio Martenet Swing Band in Lenoir, NC.
"I am honored and excited to be performing with such a great group as the Salisbury Swing Band."