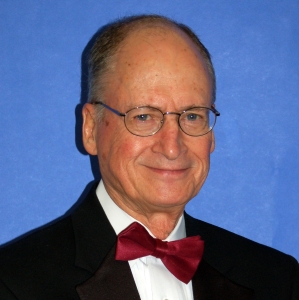 Bob Zirt began playing saxophone at age 11 when he talked his favorite uncle into helping him find a way to get out of piano lessons. It was a trade-off really, but he found he really enjoyed the saxophone.  By high school Bob had his own six-piece swing band called the "Swincopaters" and since they all lived in a resort area of the Catskills Mountain (Ellenville NY), they were fortunate to find work just about every weekend during the summer.  Of course, being as young as they were, they had to be driven to and from gigs by their parents.  So music became a regular part of all their lives.
During college at Syracuse, Bob continued to play both in the college orchestra and the marching band.  He also returned home during the summer months to play in the Nevele Grand Resort's professional swing band.
After graduating college, Bob left New York for work in North Carolina and has since made North Carolina his home.  Unfortunately, both his saxophone and clarinet found a place in storage and remained there for close to fifty years while Bob concentrated on work. Although he still enjoyed music very much, despite his wife's encouragement to pull out the old saxophone, he felt the years of neglect would have been detrimental not only to his instruments but to any talent he might have had. Thankfully, his wife didn't give up. One day she pulled his saxophone out of storage and set it next to the sofa in their den, hoping Bob would be intrigued enough to open the case. It set there collecting dust for several weeks, maybe months.  She admits she was just about ready to put it back in storage when a close friend  of Bob's (also a musician) came over to watch football.  He of course noticed the case, and being the nosy friend he is (thank you Victor), got down in the floor, opened it up and took out the saxophone!  What a sight for Bob's sore eyes! That was five years ago.  There has been a rare day since that Bob hasn't played either saxophone or clarinet.
Bob will always be grateful to his wife, Judy, and his friend, Victor Rasado, for helping rekindle his desire to play music, and to Steve Etters and all the great guys and gals who make up the Catawba College Community Band and the Salisbury Swing Band for the opportunity to once again do something he loves.
"I've never known a musician who regretted being one…" ~ Virgil Thomson, American Composer 1896-1989